Jump to recipe
Obviously, I can't pretend to be an expert in caring for a beard, but I do know a little something about how to take care of the hair on my head . The bottom line is that hair needs oil for nourishment and conditioning. This same concept applies to all hair – whether it's on your head, or your face. Similar to my conditioner recipe, this beard oil uses a nourishing oil as its base and essential oils. The only difference is that the base oil also needs to be good for your skin in order to prevent breakouts etc.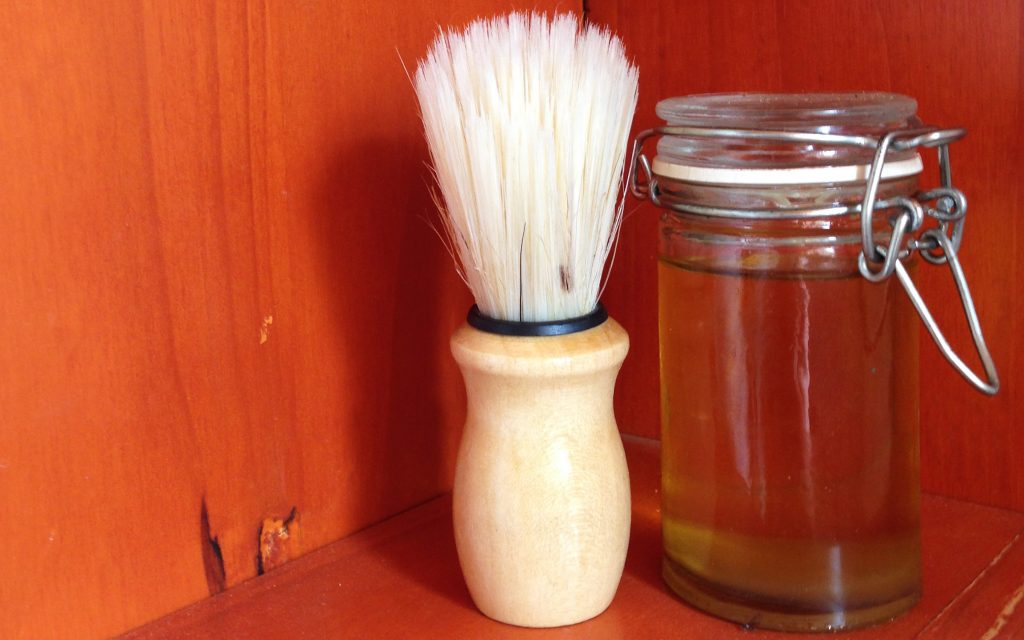 Instructions
Makes about 100ml.
Add the essential oils into the grapeseed oil. Stir well.
Place this mixture in a sterilised container, store away from direct sunlight and keep away from moisture. Use within 1 year.
To use, rub about half a teaspoon of oil between your hands and then apply to your beard.
Notes
1.) Essential oils that you can use for a beard oil: Rosemary, Lavender, Tea Tree, Peppermint, Sandalwood. You can use one essential oil, or a blend.
2.) Peppermint is a very strong essential oil, and using a high concentration can irritate your skin. If you want to use peppermint, I would suggest using a total dilution of only 10 drops to 100ml of base oil.
3.) Do not use rosemary essential oil if you have epilepsy, as it may trigger seizures. Read more about how to use essential oils safely here.

Recipe Variations & Substitutions
In my opinion, these are the best carrier oils for both hair and facial skin, and therefore make the best base for a beard oil:
Essential oils that are particularly good for hair and skin, which you can use or combine in this recipe:
You can find certified organic essential oils here.
COST & SHELF LIFE
Cost Price: R27 per 100ml.
Estimated shelf life: 1 year if stored out of direct sunlight and away from moisture.
*Costs accurate at the time of writing this blog post, and based on best retail prices I've found.
Need help finding ingredients? My shopping guide may help you. If you are pregnant, nursing or new to essential oils please read how to use them safely.
Since I don't use beard oil, I'd love to know what you think of this recipe. Please share your feedback in the comments below.