The most difficult thing in my transition to natural products was finding all the ingredients for recipes. I mean, where does one find bees wax for goodness sake? In order to make your transition easier, I thought it would be helpful to create a resource of the products I use.
Where to find INGREDIENTS
Since I buy all my ingredients locally, this shopping guide is targeted to South African consumers. However, if you are not South African, I recommend looking on Amazon. I've found everything there, but it's not cost effective for me to buy from them when there are local options.
You can buy directly from many of the brands themselves but it's easier to buy everything from one place. Therefore, I've started selling a selection of ingredients that I commonly reference in my recipes through an online store called King Online. For the ingredients that I do not sell, you can find most online at Faithful to Nature. I prefer to find new products on Faithful to Nature because they have a strict ingredient policy which determines what they sell, and their online shop provides the ingredient list for every product! If I already know a brand/ product, then I am happy to buy from either Dischem or Wellness Warehouse when Faithful to Nature is out of stock. You will also receive R100 off your first order of R400 at Faithful to Nature when you sign up for their newsletter. So give it a try.
Products that I personally use & recommend
Coconut Oil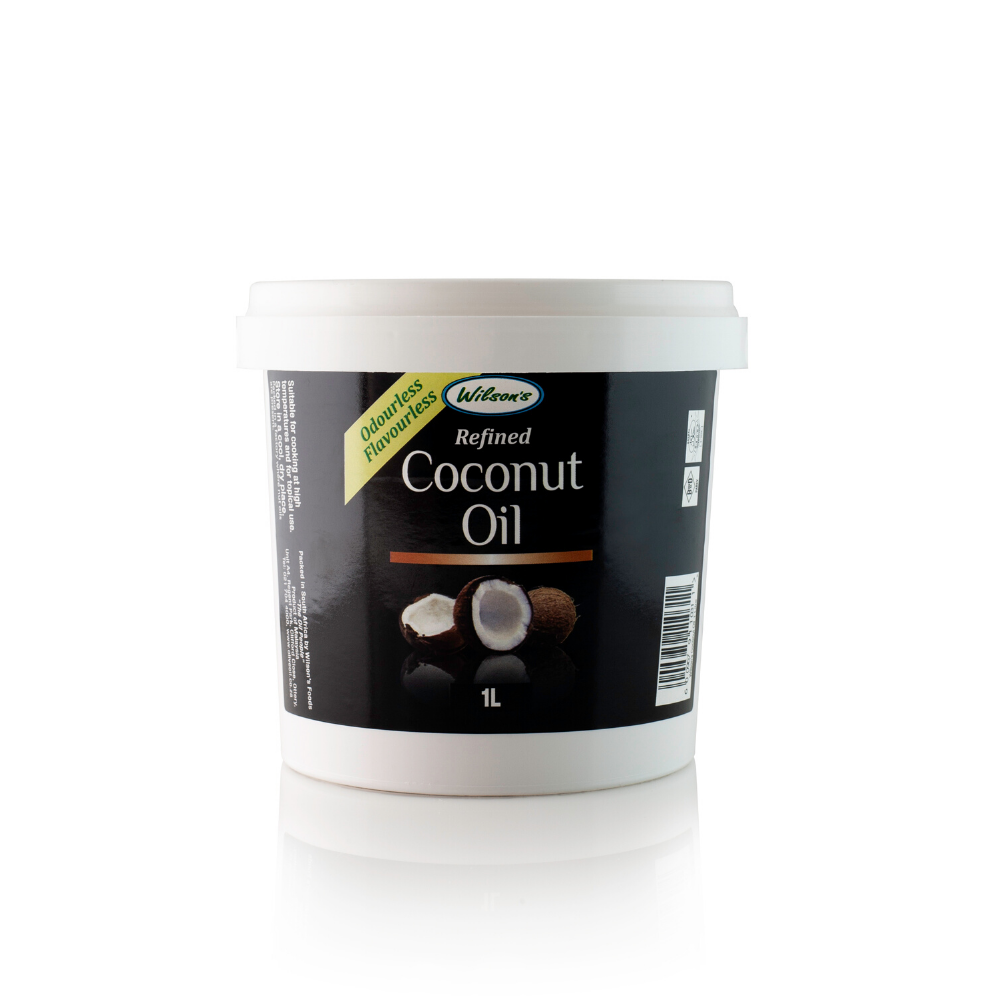 Coconut oil is available online at King Online, Faithful to Nature or at Dischem.
Unrefined Shea Butter
Unrefined shea butter is available at Faithful to Nature – they stock their own house brand, which is the best price, and other brands like Soil and Nature Direct.
ARROWROOT POWDER
Good Life organic arrowroot powder is available at Faithful to Nature in 150g.
raw honey
It's important to look for raw honey that is both unheated & unprocessed. Little Bee and Eat Naked raw honey is straight from the bee hive and is available at Dischem stores. You can also buy other honey brands online. I personally buy the honey from Simply Bee.
Natural Liquid Soap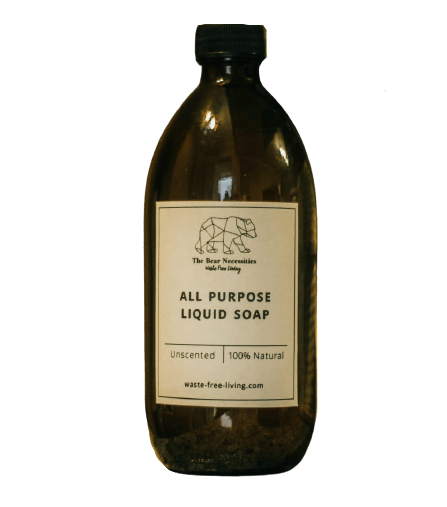 The Bear Necessities make a coconut-based and fragrance-free liquid soap, which is by far the best in my opinion (for so many reasons). This is the liquid soap that I would recommend for all my DIY recipes. They sell a 200ml bottle, and 500ml bottle. A little goes a long way, and the lather is better than any other liquid soap product I've tried so far. It is very affordable when compared to other coconut-based liquid soaps. The glass packaging is a bonus too!
Pure Simple fragrance-free castile liquid soap is the most affordable liquid soap, which is also available in bulk (5 litres). It is available online at Faithful to Nature. Castile soap is simply soap that is made with olive oil. The lather of Castile soap is not as great as a coconut-based liquid soap, so you may find yourself using a lot more. If you want serious lather and cleaning, The Bear Necessities liquid soap is best.
Aloe Gel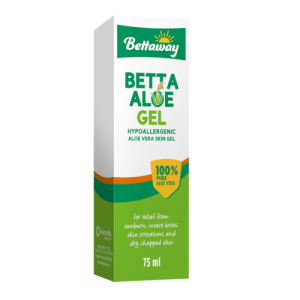 Bettaway aloe vera gel is the best. You can find it at Dischem and Wellness Warehouse. Be careful of other brands, as they claim to be pure aloe vera gel, but contain tons of chemical additives. Bettaway's product really is pure. The second best option is Totally Wild or Natraloe aloe gel. It may not be 100% aloe vera gel, but it contains 100% natural ingredients, and is mostly aloe gel.
Bees wax
Unless your neighbour is a bee keeper, this may seem like a rather difficult ingredient to find. Fortunately, Faithful to Nature has recently added a selection of beeswax to their stock – Simply Bee's Beeswax chunks (100g). Before this, I sourced beeswax (175g) from a family owned business called Lifestyle Health in Ballito, KZN. They will post/courier orders. To order, just give them a call on (032) 946 0441, or pop them an email.
Bentonite Clay
Nature's Choice Bentonite Clay is a very affordable and effective product. Since very little is needed in recipes, a 200g jar will last a long time. You can buy it at Faithful to Nature or Dischem
STEVIA
Health Connection Wholefoods stevia liquid (150ml) lasts incredibly long, since 6 drops is equal to the sweetness of one teaspoon of sugar. You can buy it here from Faithful to Nature, or from Dischem.
Acai Berry Powder
Nature's Choice organic Acai Berry powder is available here at Faithful to Nature , and at some Dischem stores.
Glycerine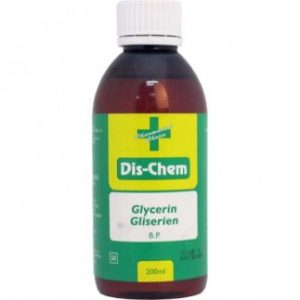 You can buy vegetable glycerine online from King Online, or traditional animal-based glycerine from Dischem.
Xylitol
Health Connection Wholefoods xylitol is a natural sweetener that has a similar taste and texture to sugar, with less calories and added dental benefits. You can buy it at Faithful to Nature or Dischem, but Lifestyle Food's 1kg Xylitol offers the best value for money.
Carrier Oils
Carrier oils such as jojoba, sweet almond, grapeseed, argan, hemp and avocado oils can all be found here at Faithful to Nature, which stock both natural and certified organic brands. You can also find more affordable house brands at Dischem.
Vitamin E Oil
I recommend using the vitamin supplements you find at pharmacies – just pop the capsules and use in your recipes. I personally use Vitaforce's 1000i.u Vitamin E. You can find this at most pharmacies including Dischem. Alternatively, you can buy Escentia's plant based vitamin E oil which is a 70% minimum blend.
Product Containers & Packaging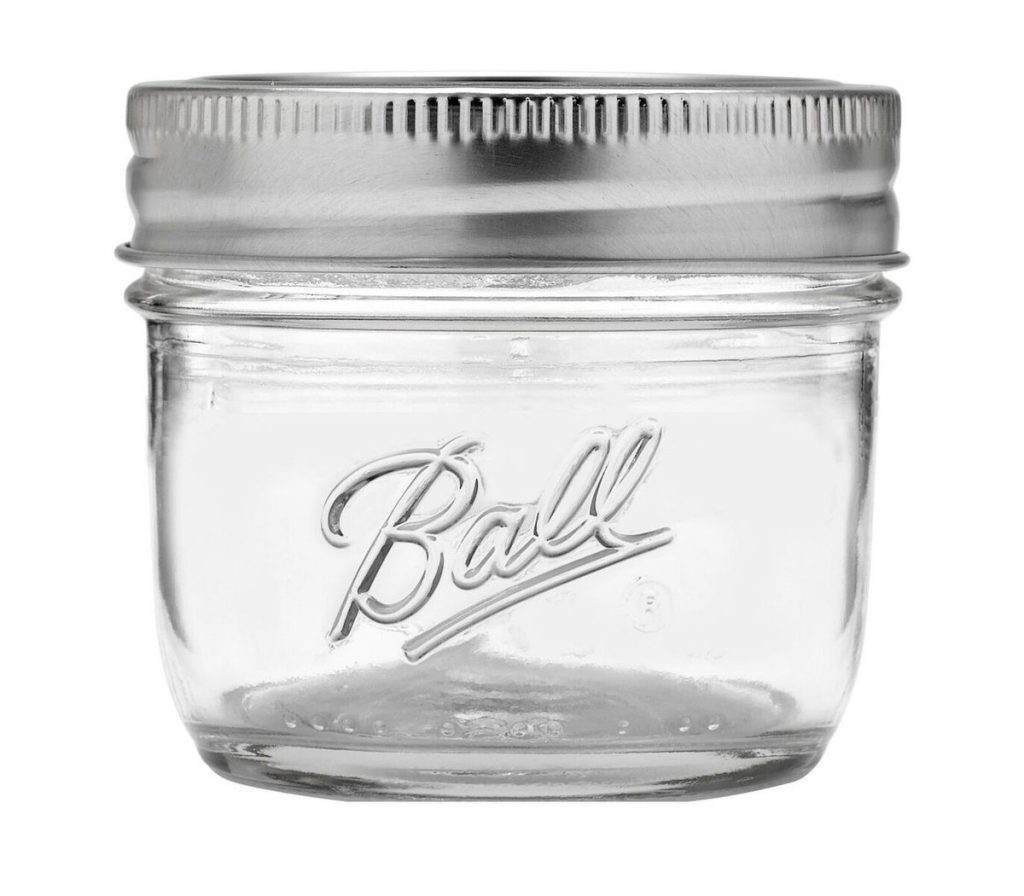 If you live in JHB then the first place I recommend visiting is Westpak at the Lifestyle Centre. There is an entire aisle dedicated to glass containers of all sorts. If not, you can also find some containers on Faithful to Nature, or you can buy bottles of all kinds from a little shop in Port Elizabeth called The Bottle Store which will courier orders if you ask. Johannesburg and Stellenbosch residents can buy from The Consol Shop. Lastly, you can also order from Bonpak, they offer good prices and a great variety of packaging. However I must be honest and say that Bonpak's service is often unprofessional and inconsistent. It once took me 3 weeks to simply get a quote, and even then it was full of errors. I wish I could recommend them, but I am weary, in case you also have a bad experience. They would be first on my list of recommendations if it wasn't for their bad service. But I'll leave it up to you to decide. Remember that you can also clean & re-use many of your existing product containers.
Natural MAKEUP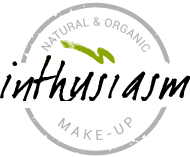 I'd love to say that I'm completely happy with using DIY makeup all the time, but this just isn't true. DIY makeup is limited to the kind of colours and coverage it can provide. Hence, I trust the Inthusiasm brand, and I personally use their foundation, liquid eyeliner, eye pencils, eye shadow and mascara. What I love most about this brand is that they're more affordable than most, and they only use a few necessary ingredients. They keep it simple, and I like that. Faithful to Nature stocks selected products, otherwise you can also view their whole range and buy directly from their website.
Looking for something I haven't mentioned? Please feel free to ask me in the comments section of a recipe post, or via my social media channels. I will be glad to help where I can.
---
Which essential oils are best to use?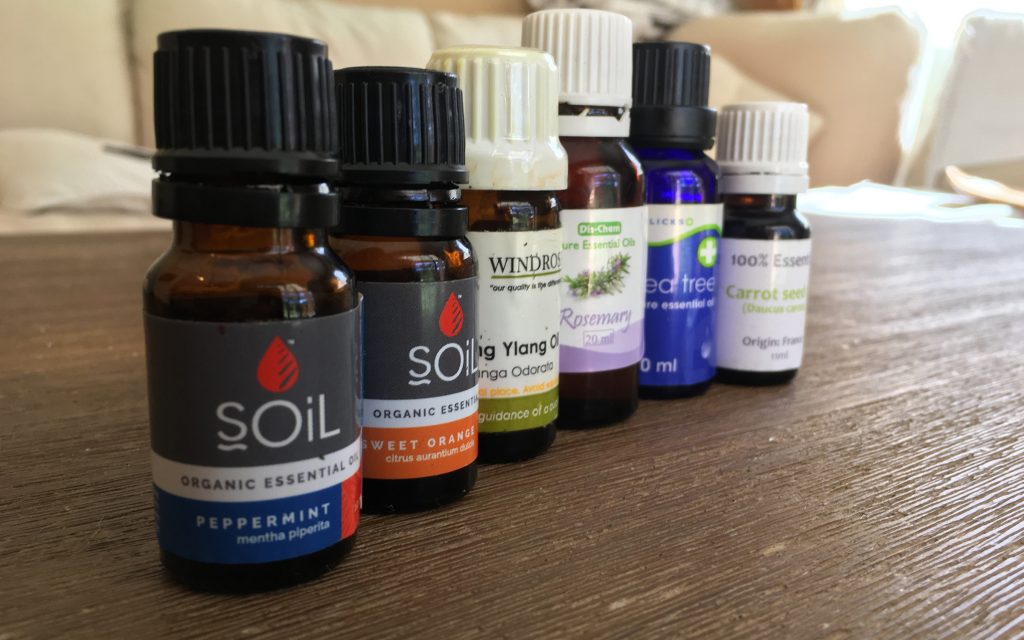 What are essential oils?
Essential oils are the volatile and concentrated liquids of the plant. They are obtained from properly distilling any part of the part including the seeds, roots, bark, stems, leaves, fruit, flowers or branches. Improper use of essential oils is dangerous. Please read how to use essential oils safely, and speak to a doctor or qualified aromatherapist before using them.
How can you determine their quality?
Essential oils can be perfume, food or therapeutic grade. The best quality and most pure are therapeutic grade oils, and therefore they are also the most expensive. Perfume or food grade essential oils are diluted & may contain other synthetic substances. When buying, you should be skeptical when reading the word "pure" on a label, as South Africa does not have very strict labeling policies. You should also read the product packaging carefully to determine whether the ingredient listed is the scientific or botanical name of the essential oil. For example, if a product's ingredient list just reads "Lavender oil" then it's more likely that this essential oil is not 100% pure, as opposed to a product that reads "Lavandula angustifolia" or "Lavandula officinale" which is most likely pure.
The BEST & Most Expensive: Soil and Burgess & Finch
The Soil brand, and the Burgess & Finch brand are by far the best quality in my opinion, yet they are also the most expensive. Soil differs from Burgess & Finch in that they offer certified organic essential oils. Both brands are therapeutic grade oils, therefore they are more pure, concentrated, and thus more effective. If you can afford it, then these are my most recommended brands of essential oils, especially if you are more interested in the healing and therapeutic benefits of essential oils rather than just the fragrances. You can find the Soil and Burgess & Finch ranges at Dischem, and Faithful to Nature also stocks the Soil range.
Affordable & Good Variety: Windrose
Windrose is an affordable brand of essential oils, and many of the essential oils in my own collection are from Windrose. I am slowly replacing these with Soil or Burgess & Finch oils, one bottle and one salary at a time. I recommend this brand for anyone starting out in natural DIY and aromatherapy. I also recommend using more affordable brands like Windrose for recipes that require fragrance such as perfumes, sprays and soaps, as these are perfume-grade. Windrose offers a wide variety of essential oils (unlike Dischem's house brand), and their products can also be found at Dischem.
Affordable & Available in Bulk: Dischem's House Brand
Dischem's house brand is another very affordable brand that offers perfume grade essential oils. What I particularly like about this house brand is that it offers larger quantities for common essential oils like Lavender and Tea Trea oil; for example 20, 25 or 100 ml bottles are available. However, their selection is limited to just a few common essential oils. Also be aware that Dischem has two ranges of essential oils, and each range has a different packaging design. One range lists the ingredient by its botanical name, and the other by its common name. I'm not sure if there is any real difference between the two, but the range with the botanical name is more expensive, which is why I suspect it is of better quality. [View their online selection here].
Please note: You can support my blog by purchasing from King Online or from Faithful to Nature within 24 hours of clicking the links on this page. It's at no extra cost to you. I make a small commission which I use to keep the Natural Nerd website running. If you purchase through my links – Thank you, I sincerely appreciate your support.