Would you have ever guessed that the secret to clear, glowing skin could be found in fermented apples. But lo and behold, an apple a day keeps acne at bay. I admit, it may not have thee most pleasant fragrance BUT it works! Apple cider vinegar (ACV) is an affordable and natural solution for your skin. This toner/ astringent recipe just requires water, apple cider vinegar and essential oils. I particularly like to add lavender essential oil, to mask the scent of the ACV. Raw & organic ACV is expensive (buy here), so if you'd like to make your own, here's my homemade recipe.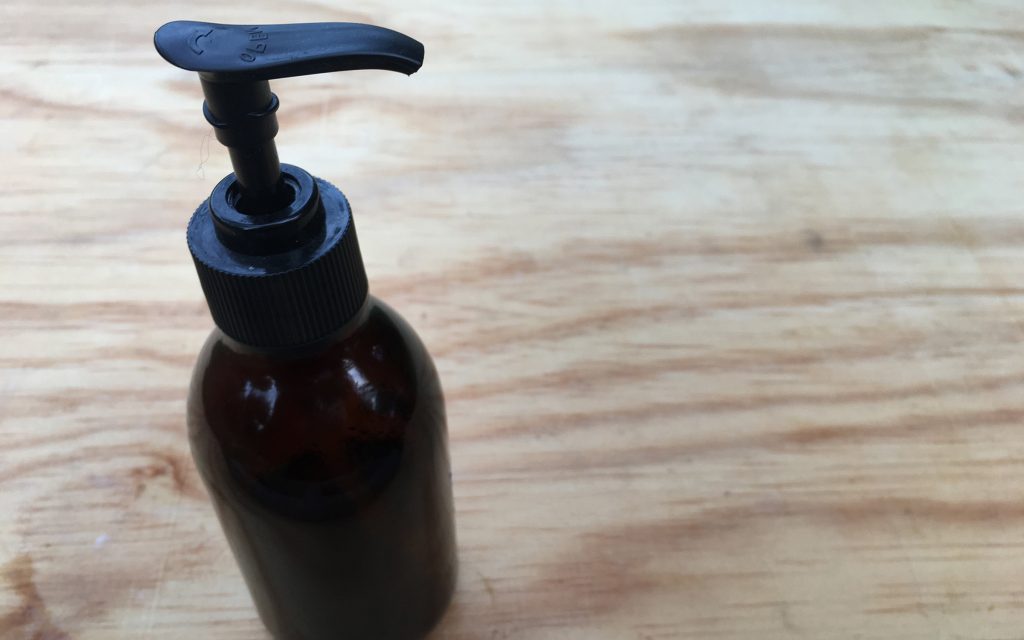 Toner for Clear Complexion

Natural astringent recipe to help skin that is prone to acne and breakouts.

Instructions
Makes 250ml.
Combine the essential oils with the fragrance-free liquid soap. Stir until combined.
Add the apple cider vinegar.
Then add this mixture to the distilled water, and shake well.
Transfer into a sterilised bottle.
Use the mixture on a cotton pad and wipe face to remove makeup, cleanse pores and tone the skin. Shake well before use. Store out of direct sunlight for up to 2 months.
Notes
1.) The mixture separates into layers, so give it a good shake before using. You want the essential oils and ACV to be well-mixed when you apply to skin.
2.) Raw, organic & unprocessed ACV is obviously the best. It is cloudy, not clear and has a thicker, cloudy substance floating at the bottom. However, if you cannot afford to buy organic, it's easy to make ACV at home. Find the link in this blog post.
3.) If you don't enjoy the cooling sensation of the peppermint, just leave it out and add more lavender.
4.) Do not apply undiluted ACV to your skin.

COST & SHELF LIFE
Cost Price: R8 per 250ml
Lasted me about: 1 month (using every day)
Estimated shelf life: 2 months (stored in an airtight container away from direct sunlight).
*Costs accurate at time of writing this blog post. Costs based on the best retail prices I've found.
CHALLENGE
Apple cider vinegar (ACV) stinks like smelly socks, point blank. It's difficult to get used to, even if the smell does eventually evaporate away. The peppermint in this recipe helps to mask the smell.
CHERRY ON TOP
The benefits of ACV for clearer, more toned skin is worth the smell (for me, anyway). If it's too much for you, you may want to try using witch hazel instead of the ACV solution, but it's not the same.
This toner is also an effective makeup remover.
INGREDIENT BENEFITS
Not sure where to find these, or other ingredients? My shopping guide may help you. Are you new to essential oils? Please read how to use them safely.
Recommended Retail Option
If DIY just isn't your thing, or if you are pressed for time, then I personally recommend Back 2 Nature Apple Cider Vinegar and Tea Tree Toner. It is the closest retail product to this specific recipe.
How has apple cider vinegar improved your skin? Let me know in the comments below.