For a gift with a fun twist, make this cocktail gift set. The products may be non-alcoholic, but they still pack a punch! The Mojito bath cocktail is so refreshing & energising I wouldn't be surprised if it cured a hangover, as for the Daiquiri…well, let's just say that your skin will be back to its radiant self for round two of summer cocktails. It's the perfect beauty concoction for summer, and is super easy to make!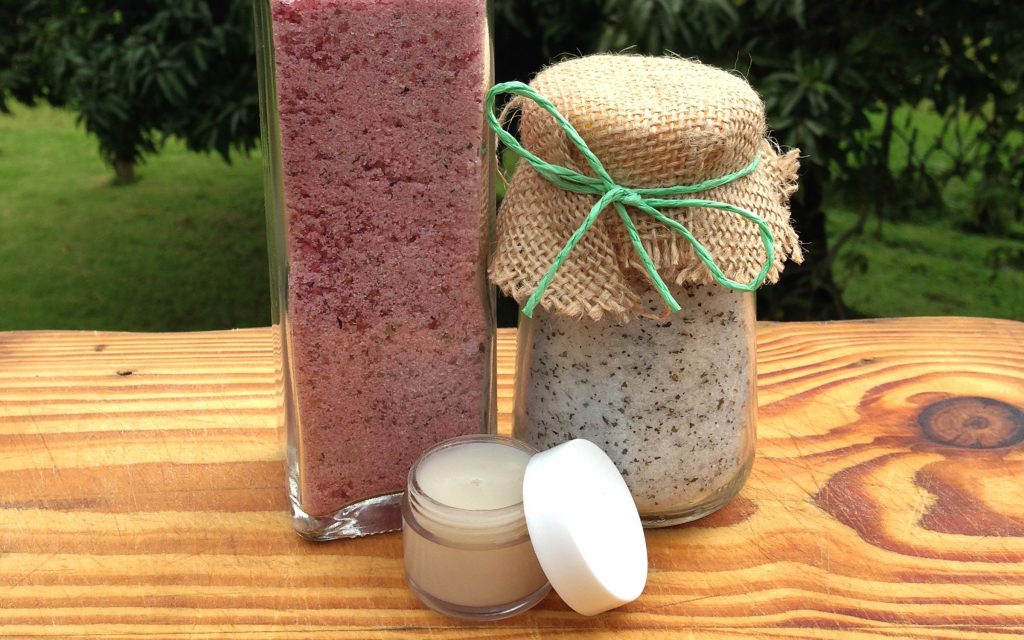 1. MOJITO BATH COCKTAIL



You'll need:
Method:
Combine all ingredients and package in a jar. To use, add to your bath water, just as you would add bath salts.
2. BERRY DAIQUIRI BODY SCRUB



You'll need:
Method:
Pour the oil over the sugar/salt until it just covers and saturates it. Don't add too much – you don't want to end up with a liquid scrub. The texture should be like a paste. Add a little oil at a time until you reach the desired consistency. Mix in the rest of the ingredients and store for up to 6 months.
3. PINA COLADA LIP BALM



You'll need:
Method:
Melt the beeswax in a double boiler with the coconut oil. Add the orange essential oil. Take off heat and quickly transfer to your container. The mixture will harden as it cools into a solid lip balm.
Do you have any fun ideas for natural DIY gifts? Please share in the comments below.