Don't you just love the smell of freshly brewed coffee? Wouldn't you like to smell like a cup of Frisco? Laughs. Okay, maybe that's taking it too far, but there's more to the coffee bean than a winter warm-me-up or wake-me-up. A coffee scrub makes a rejuvenating spa treatment for dry winter skin, and it takes the same amount of time to make as your morning cup of coffee. Just skip boiling the water, and add some olive oil.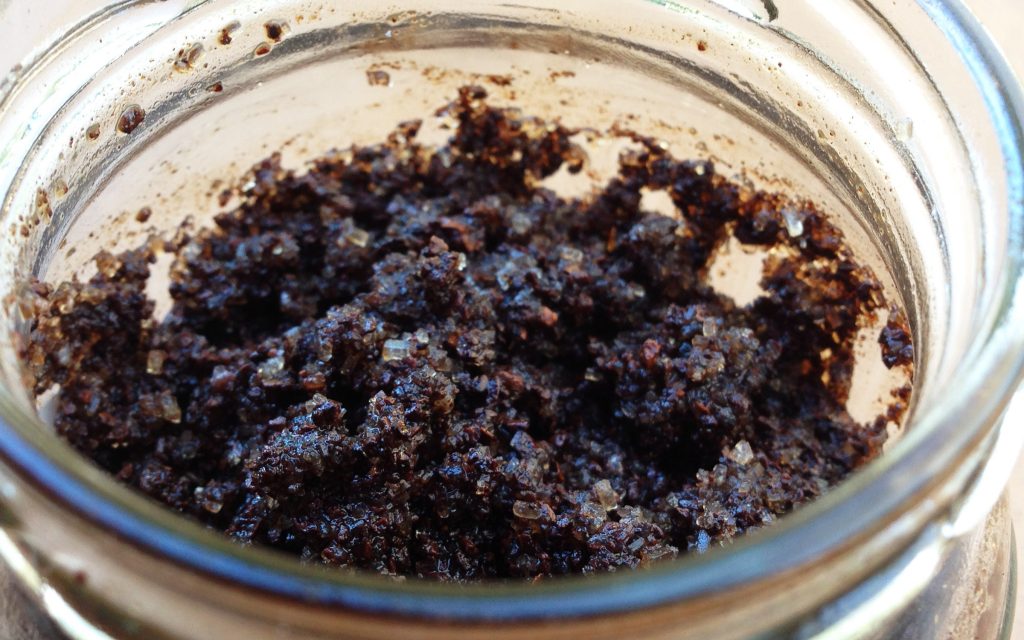 Coffee & Sugar Body Scrub

A quick, natural body scrub recipe that will improve circulation and make a great gift too.

Instructions
Makes about 150ml.
Combine dry ingredients together i.e. Coffee, sugar and cinnamon.
Combine oil with essential oils, and then add this to the dry ingredients and mix well until it forms a paste.
Store in an airtight container away from direct sunlight. Be careful not to get water into jar, as this will shorten the shelf life of the product.
Notes
1.) Essential oils that improve circulation and help tone skin: lemon, orange, and grapefruit i.e. Citrus oils.
2.) Vanilla essential oil, or vanilla pods make a wonderful combination with the scent of the coffee. This is a great scent combination for gifts.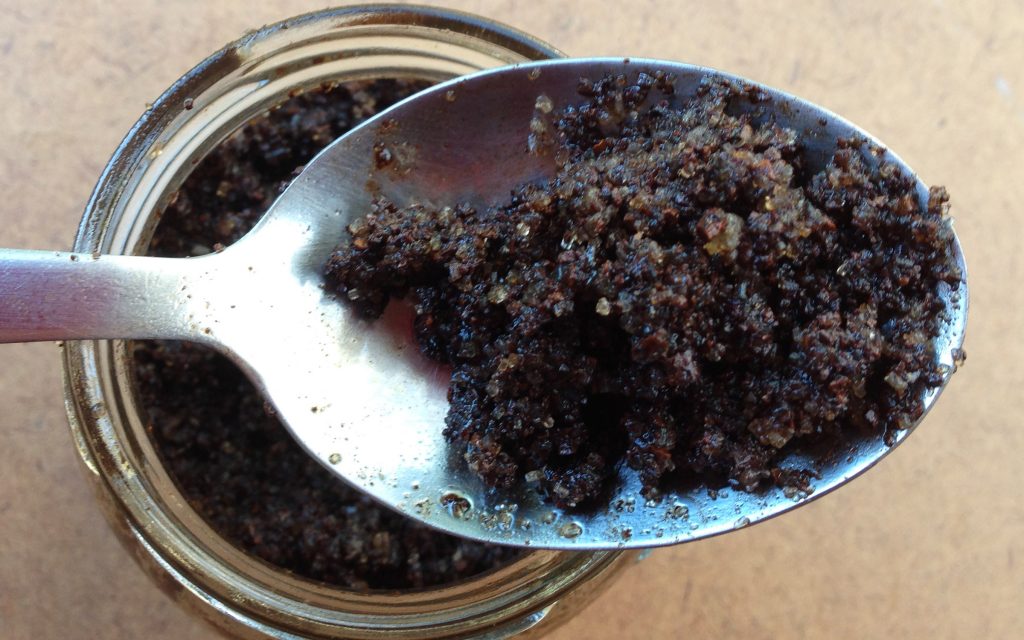 COST & SHELF LIFE
Cost price: R10.67 per 100ml.
Lasted me about: 2 weeks (using twice for a full body scrub)
Estimated shelf life: 3 months (stored in an airtight container away from moisture). Use a spoon or spatula to scoop the scrub out being careful not to get any water into your container, as this will shorten its shelf life.
*Costs accurate at time of writing, and based on the best retail prices I've found.
CHALLENGE
Like other scrubs, washing it off is like washing sand off after a long day at the beach. However, the silky soft result is totally worth the extra rub-a-dub-dub.
CHERRY ON TOP
Super soft and silky skin.
Makes a great gift.
Assists in the prevention and treatment of cellulite and varicose veins. Promotes good circulation and toned skin.
INGREDIENT BENEFITS
Not sure where to find these ingredients? My shopping guide may help you.