Brushing my teeth in the morning with minty toothpaste is what wakes me up, not coffee. Surely if I wash my face with mint, I am guaranteed to start my day bright-eyed and bushy-tailed. This face scrub has been formulated to be used everyday. The exfoliating granules are fine and lightly abrasive. You will feel rejuvenated, and your foundation will apply smoothly. Your skin will look so radiant, that you may even decide to skip the foundation. Well, that's how I feel after using this scrub anyway. As cool as a …mint sprig.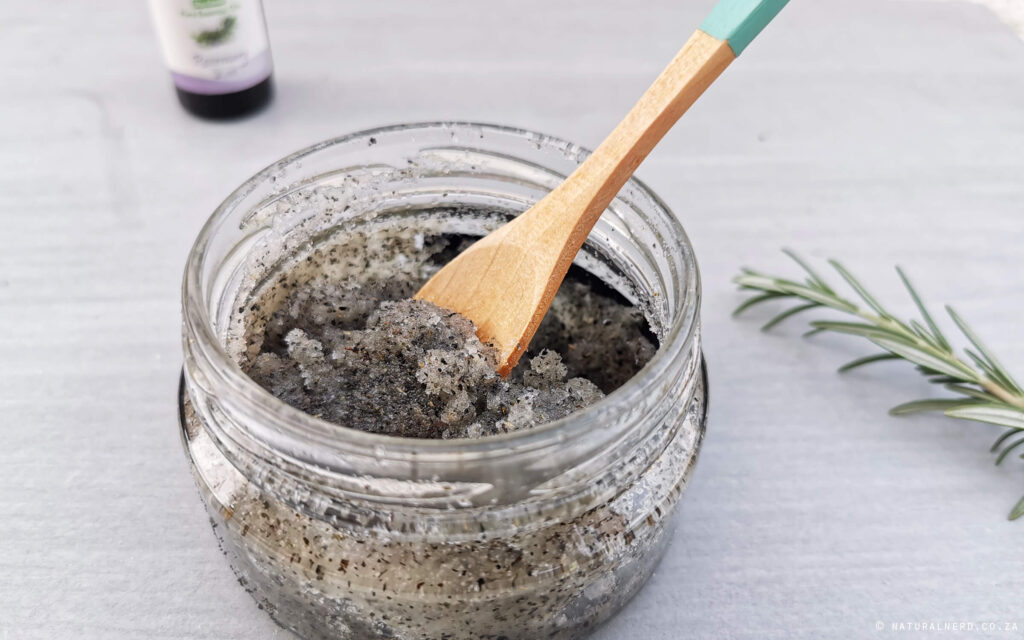 Instructions
First combine the sunflower oil with the essential oils. Stir well.
Empty the teabags, and combine well with the castor sugar. Mix until the ground peppermint is evenly distributed throughout the castor sugar.
Add the sunflower oil mixture to the castor sugar mixture.
Combine well until the product looks like damp sand (not wet, and drowning in oil).
Store in a sterilised jar, out of direct sunlight. Use within 6 months. Avoid getting water inside the jar to preserve the shelf life.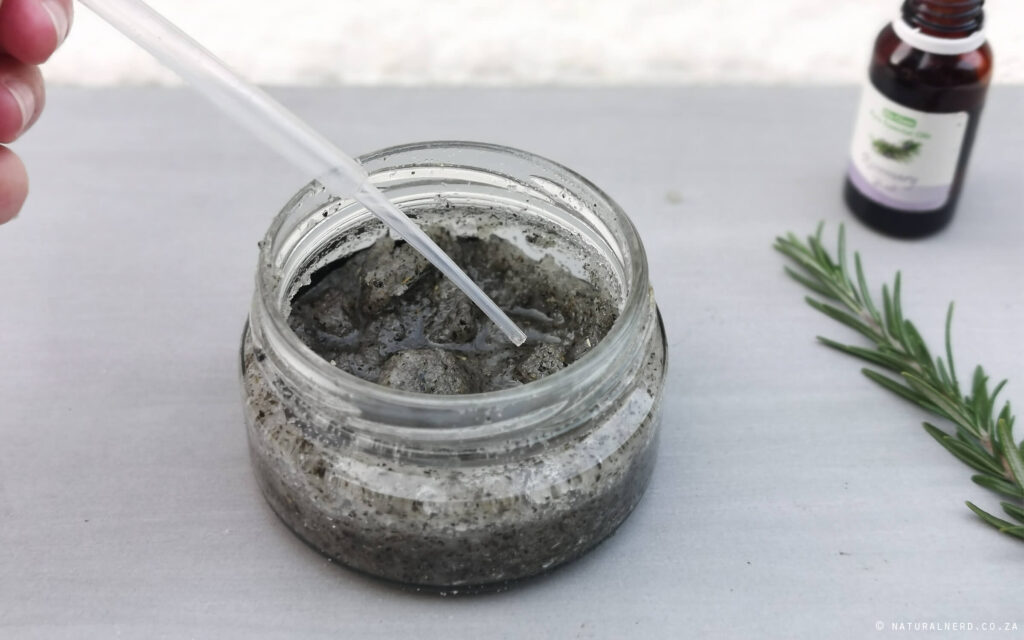 Recipe Variations
You may substitute sunflower oil for another light-weight oil like grapeseed, canola or sweet almond oil.
If you want to use this scrub daily, I don't recommend using ordinary sugar instead of castor sugar, because the granules are too large and abrasive for daily use. But you can substitute with ordinary sugar if you intend to use this scrub weekly.
You may also use peppermint essential oil, instead of spearmint essential oil, but perhaps only use 2 drops of peppermint, because it is much stronger. I chose spearmint as a milder alternative to be used on the face. Mint essential oils can irritate skin and turn it red, so less is more with mint.
COST & SHELF LIFE
Cost price: R14.06 per 100ml recipe (in 2020, based on the best retail prices I've found).
Lasted me about: 4 weeks (using every day as a face scrub). I only used about 1/2 teaspoon each time.
Estimated shelf life: 6 months (stored in an airtight container away from moisture). Use a spoon or spatula to scoop the scrub out being careful not to get any water into your container, as this will shorten its shelf life.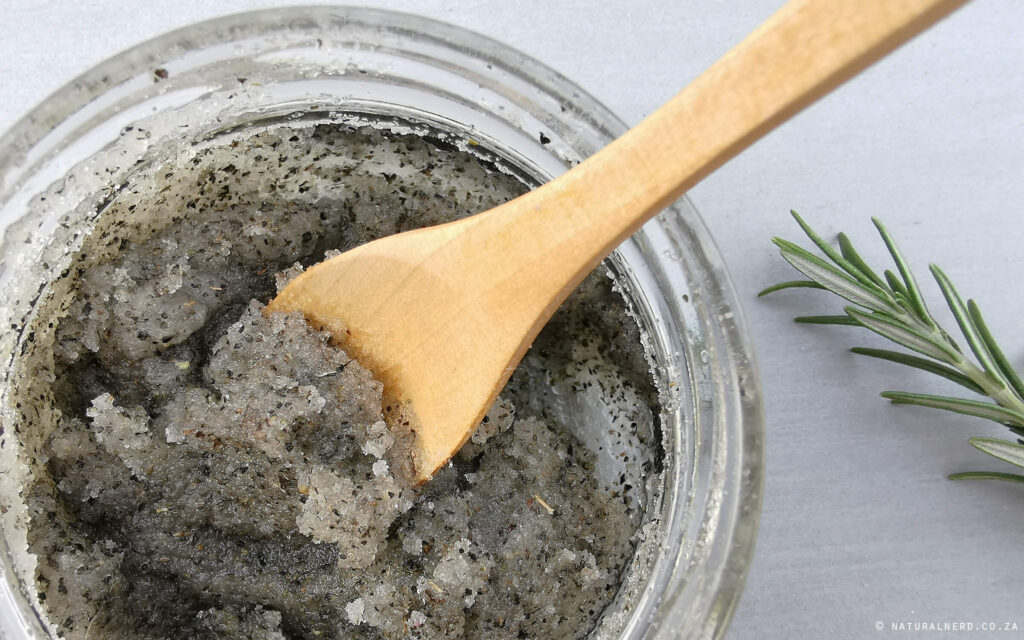 CHALLENGE
Sometimes bits of mint will stay on your face after rinsing. Do a quick check in the mirror before leaving the house.
Like other scrubs, washing it off is like washing sand off after a long day at the beach. However, the silky soft result is totally worth the extra rinse.
CHERRY ON TOP
Good idea for a gift.
Spearmint and rosemary do actually wake you up. They improve your alertness, focus and concentration.
Spearmint will improve blood circulation in your skin. (i.e. Your face will glow).
Spearmint will soothe inflammation caused by acne.
Your skin will feel lightly moisturised afterwards too.
INGREDIENT BENEFITS
The ingredients in this body scrub recipe also have the following topical benefits:
Recommended Retail Option
This facial scrub from Hey Gorgeous is also made with sugar as the base, and light carrier oils. Where I've used mint, they've used sea kelp. Although I haven't used this product myself, their customer reviews are only positive.
What do you think of this minty face scrub? Please share in the comments below.