This is the simplest recipe for conditioner, but don't let its simplicity fool you, because it's incredibly effective. All you have to do is apply coconut oil to your hair (or another oil). Yep, that's it. This doesn't even require a 'recipe', since it's actually just a single ingredient. The difference, however, is that this conditioner is applied to the hair first, and then you use shampoo afterwards. So things just work in reverse order. You can find my natural shampoo recipes here.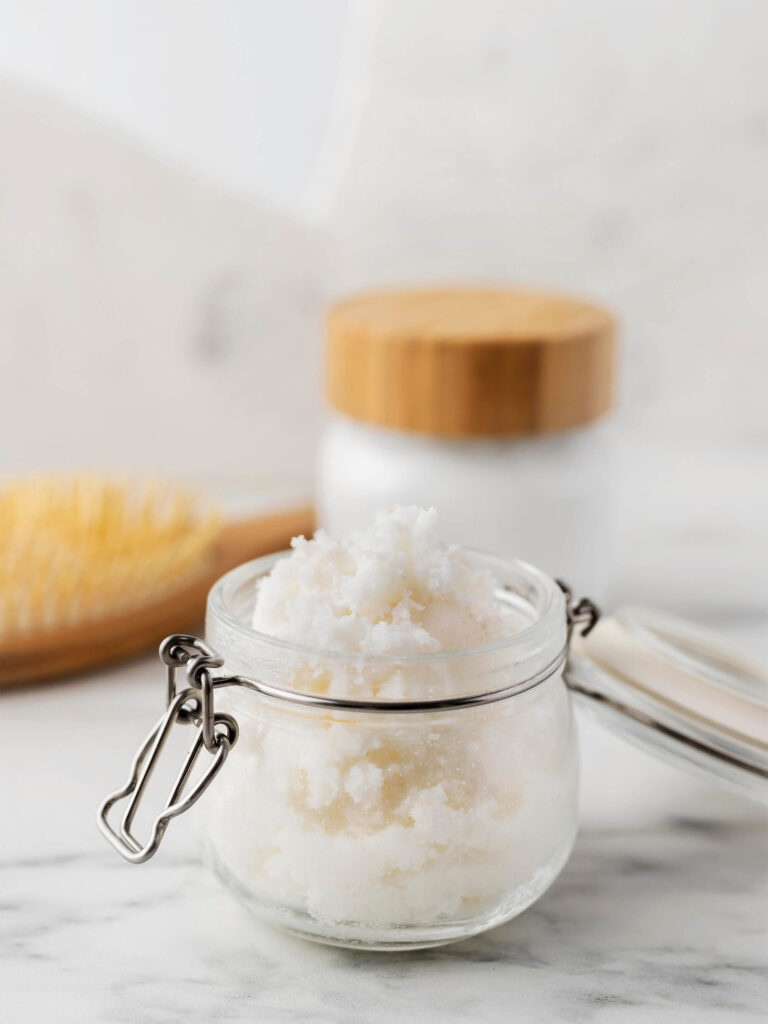 Why Coconut Oil?
Coconut oil is a penetrating hair oil, and it's one of the best at getting inside the hair cuticle to condition. It's also one of the most widely studied and well-documented oils for hair care. It's an established superstar!
Hair is largely made of protein, and coconut oil has been specifically shown to "reduce protein loss remarkably when used as a pre-wash product" [1]. Another study showed that coconut oil "prevents an increase in hair porosity" and offers "colour protection" against the surfactants typically used in shampoos which strip the hair [2].
The reason you want to use a penetrating oil is because hair is naturally water-repelling, and weaker hair tends to be less water-repelling than healthy hair. As you know, oil and water don't mix, and so by having more oil inside your hair, it becomes more water-repelling and therefore less porous/ weak. In this way, penetrating oils improve hair flexibility, and prevent over-hydration and breakage from the inside. Don't get me wrong, water is good for hair hydration – just not too much of it.
For a detailed and more technical explanation on penetrating hair oils, I recommend reading this post by Science-y Hair Blog.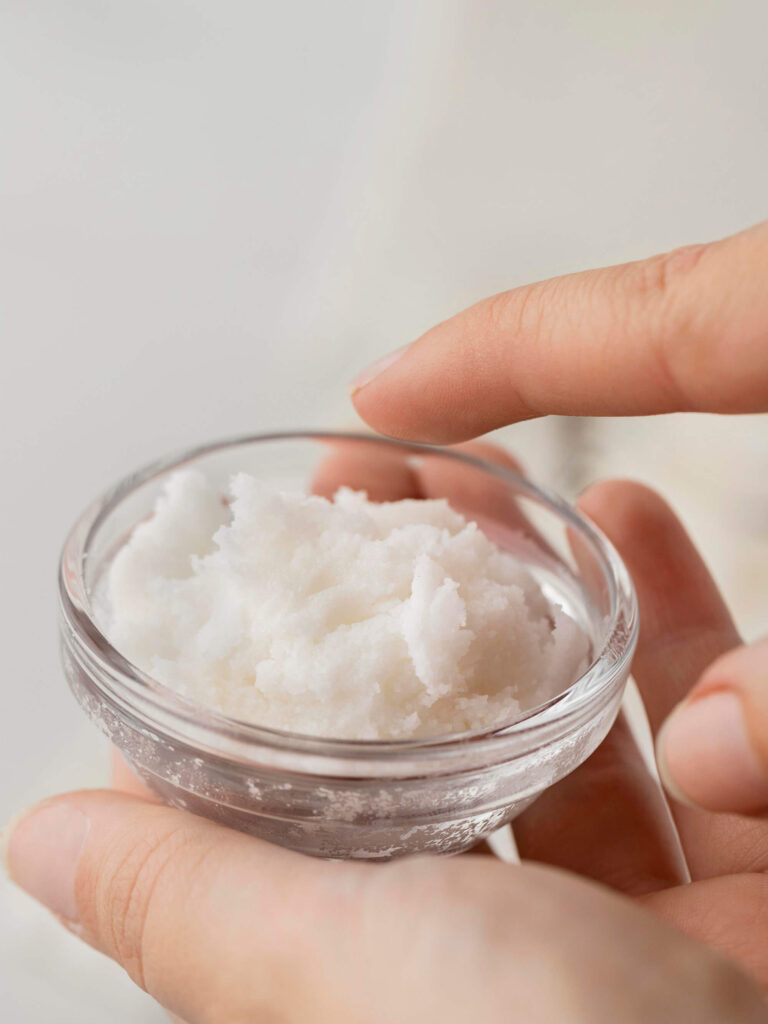 alternative oils & Substitutions
The bottom line is that hair needs oil. So you can technically apply any oil to your hair and it will make a difference. However, not all oils are able to penetrate the hair cuticle to condition from the inside. Most oils just coat the outside of the hair shaft. Non-penetrating oils are still beneficial, because they help prevent breakage and split ends, and add shine to your hair. But, I do recommend that you use a penetrating oil for the extra benefits mentioned above.
Here's a list of other penetrating oils (in order from most penetrating to least) [source]:
Fractionated Coconut Oil (also known as MCT oil or capric/ caprylic triglycerides).
Palm Kernel Oil
Ucuuba butter
Babbasu oil
Olive oil
Avocado oil
Shea butter
Did you know that jojoba oil, which is very popular in hair care products, doesn't penetrate the hair cuticle?

Source: Science-y Hair Blog
You can buy most of these oils here. Visit my shopping guide if you need help finding any other ingredients.
Directions For Use
Apply a thin layer of oil to dry hair with your hands. You can comb or brush your hair to help distribute the oil evenly. I wouldn't recommend using more than 2 tablespoons in total, otherwise it will be difficult to wash the oil out. Make sure you apply a thin coat to the roots, tips, and body of your hair.
Leave the oil in your hair for as long as possible, but for at least 30 minutes. While you have oil in your hair, you must avoid sun exposure, because oil will cause sunburn!
Finally, wash your hair thoroughly with a good natural shampoo. You may have to shampoo twice depending on your hair type and the amount of oil you used.
For best results, use this conditioner every week, or on every "wash day" as a pre-wash treatment. After a few weeks, you should notice a visible improvement in the condition of your hair.
Cost & Shelf Life
Cost: R110 for 500g of organic, virgin coconut oil and about R70 for the same amount of refined coconut oil.
Lasted me about: 6 months using once a week – coconut oil.
Estimated shelf life: Each oil has a different shelf life, but the shelf life of coconut oil is approximately 2 years when stored properly. If you dip your fingers directly into the tub each time, then the shelf life will be significantly shorter (like 6-12 months).
*Costs accurate at time of writing, and based on retail prices.
Challenge
Don't expect super soft hair in two minutes like traditional conditioner. With regular use, your hair will just become naturally softer, shinier, and stronger.
It's oily.
Waiting time: you have to keep the oil in your hair for at least 30 minutes.
You may have to shampoo twice to feel like your hair is clean.
Cherry on Top
One ingredient straight out the tub. Does it get any easier?
Cheapest hair treatment you'll find.
Coconut oil is widely available everywhere.
Preservative Free
Plant-based and vegan-friendly.
Recommended retail option
Lemcke Organic Virgin Coconut Oil is a well-priced brand for an organic and virgin coconut oil.
Have you used coconut oil on your hair before – how did it work for you? Let me know in the comments below.