This is the simplest recipe for conditioner, yet it is still incredibly more effective than any other synthetic product you will find. All you have to do is apply a natural oil to your hair. Yep, that's it. This doesn't even require a 'recipe', since it's actually just a single ingredient. The trick, however, is that this conditioner is applied to the hair first, and then you use shampoo. So things just work in reverse order. You can find my natural shampoo recipe here.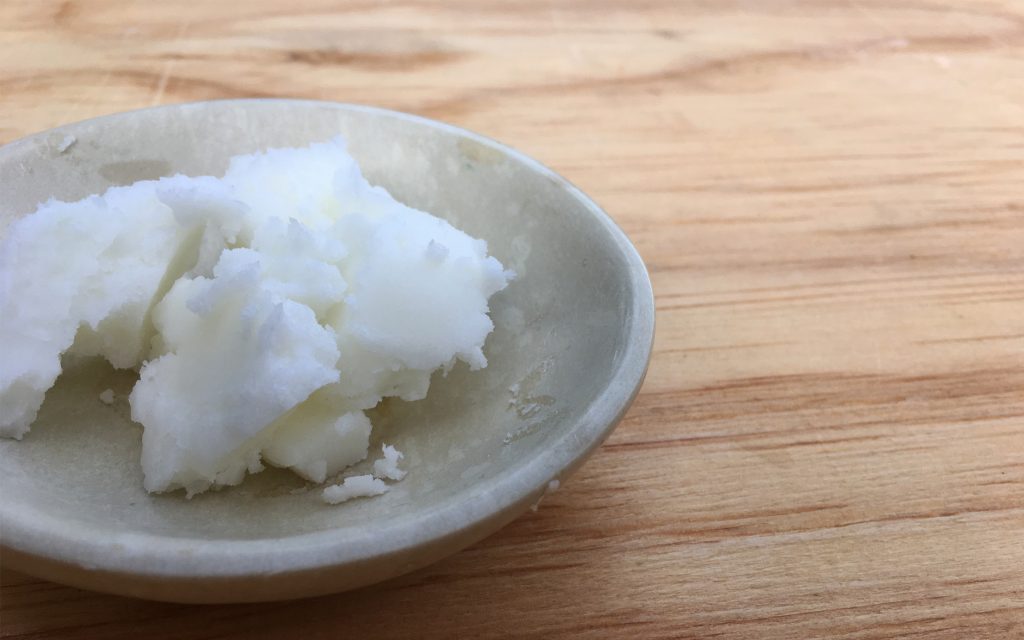 Which oil do I use?
The bottom line is that hair needs oil. I personally love Argan oil, and recommend it to everyone who can afford it. The results are worth every penny. My second choice would be coconut oil. However, different oils may be more effective for different hair types and much more affordable than Argan oil. I've researched these and here's a list of other options:
Suits most hair types: Hemp seed / Jojoba
Normal hair: Jojoba / Olive / Virgin Coconut Oil
Dry, damaged or frizzy hair: Jojoba / Olive / Virgin Coconut / Grapeseed
Naturally curly hair: Jojoba / Sweet Almond oil
Oily hair: Jojoba Oil
Thinning hair: Sweet Almond / Olive / Virgin Coconut
Dandruff: Avocado / Olive / Virgin Coconut
You can buy most of these oils here. Visit my shopping guide if you need help finding any other ingredients.
DIRECTIONS FOR USE
Apply a thin layer of your selected nourishing oil to dry or slightly damp hair. I wouldn't recommend using more than 1-2 tablespoons in total, otherwise it will be difficult to wash the oil out. Make sure you apply a thin coat to the roots, tips and body of your hair. Leave the oil in your hair for as long as possible, but for at least 10 minutes. Finally, wash your hair thoroughly with a good natural shampoo.
COST & SHELF LIFE
Lasted me about: 6 months (using once a week – 100ml Argan oil)
Estimated shelf life: Each oil has a different shelf life, but it's approximately 1-2 years.
*Costs accurate at time of writing this blog post.
CHALLENGE
Don't expect super soft hair in two minutes like the chemical stuff. Those are the phthalates people – we don't like phthalates! (Just in case you were wondering, it's pronounced "thal-ates").
CHERRY ON TOP
You can also use a pea-sized amount to style your hair and to tame frizz. Don't apply to roots though, as the oil can weigh down your hair and make it look greasy. Apply to the body & tips of your hair for best styling results.
Recommended retail options
If DIY just isn't your thing, I recommend buying these products which I have personally used and approved. They have a similar texture and softening effect as chemical conditioners, but without the nasty chemicals:
Hemporium Conditioner:
This conditioner has a mild and pleasant fragrance that is not overbearing. So if you like to keep things neutral, this is for you. Hemporium's conditioner also has the simplest and shortest ingredient list, which I like. (Buy Here)
The Victorian Garden Conditioner:
This conditioner works just as well as Hemporium's, the only difference is that this conditioner smells absolutely divine! Good enough to eat. If you love a good fragrance for your hair, then this is my personal recommendation. Their ingredient list is pretty lengthy though, all natural, but lengthy in comparison to Hemporium. It's also more pricey. (Buy Here)
Do you have a favourite conditioning oil for your hair type? Let me know in the comments below.